Event details
March 17, 2020
5:30 pm
Hobby DoubleTree 8181 Airport Blvd Houston, TX 77061
The Houston Chapter of Credit Unions Presents:
Gilianne "Gili" Carter, Executive Director of its political division in Austin, the Texas Credit Union Association.
Join us on March 17th at the Hobby DoubleTree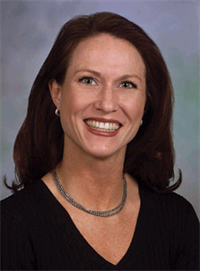 More about our speaker:
"Gili Carter brings to the job more than 30 years of government relations experience at federal, state, and local levels," said Cornerstone Chief Government Relations Officer, SVP, Jim Phelps. "Her extensive knowledge of the legislative process, robust political network, and dynamic personality will be a tremendous asset to our team and to our member credit unions."
Previously, Carter served as director of legislative affairs for Pedernales Electric Cooperative, representing and advocating for the largest electric cooperative in the United States at the federal and state levels. Pedernales is a nonprofit cooperative that serves more than 1 million members within the central Texas Hill Country.
"Gili is highly regarded for her work as a political consultant for various organizations and nonpartisan groups, and she's honed her understanding of state government and policymaking by working with the Texas Legislature," said Cornerstone President/CEO Caroline Willard. "As we honor our commitment to government affairs on behalf of credit unions in Texas, we're thrilled to welcome someone with Gili's political savvy and expertise to our team."
Carter enjoys strong bipartisan relationships with members of Congress, Executive Branch officials, governors, state legislators, and key staff members throughout all levels of government. She has been a consultant for the Republican Governors Association, the National Republican Congressional Committee, the President's Dinner, and related political and nonpartisan groups.
Among other key positions, Carter was a chief committee clerk to the Texas House Committee on Business and Industry and a staffer to Texas House Speaker James E. "Pete" Laney. She also has campaign and initiative experience with state and local officials, interested community leaders, advocacy organizations, and industry leaders.
Carter is a native Texan and a graduate of Texas Tech University.