The Honorable Rodney Hood as Keynote Speaker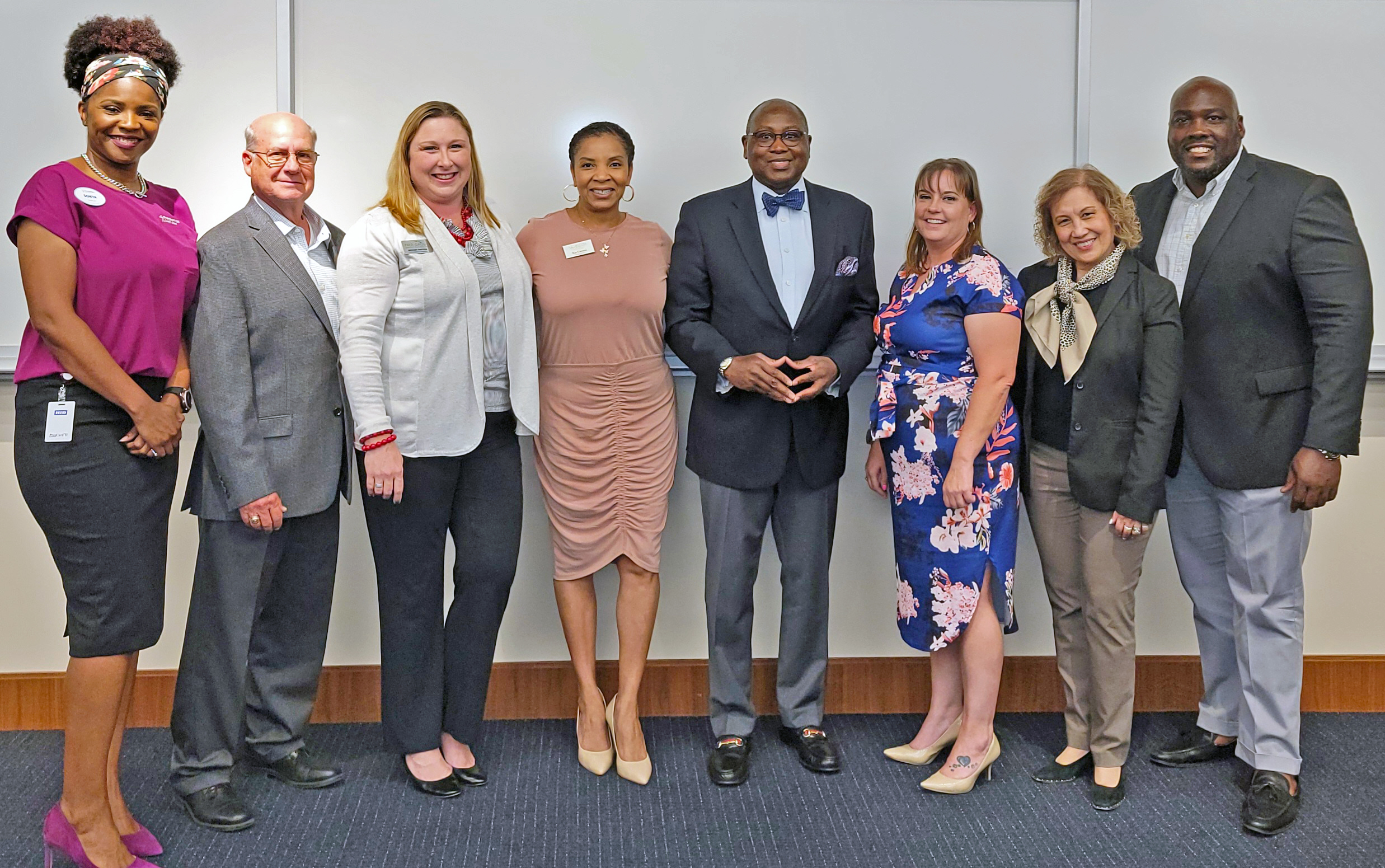 It was an honor to have The Honorable Rodney Hood speak at our March 2022 Chapter Meeting. Mr. Hood, currently an NCUA board member and former Chairman, engagingly spoke about the key focuses for the credit union industry in 2022 and years to come.  Credit union and business partners from all over the Houston area joined Mr. Hood at First Service Credit Union for the event hosted by the Houston Chapter of Credit Unions.
The Honorable Rodney Hood pictured with HCCU board members.