Houston Chapter Raises Funds to Promote the Value of CU Membership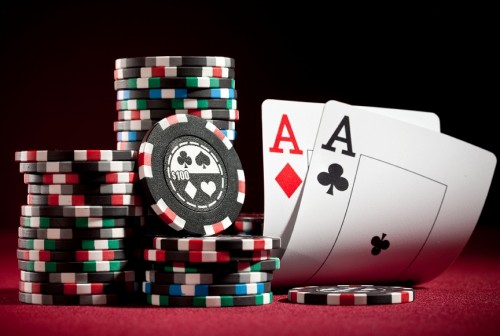 Houston, TX, August 5, 2014 – Houston area credit unions gathered for a friendly Poker Tournament at Houston Highway Credit Union on July 31, 2014 to collectively raise funds for the Houston Chapter of Credit Unions' Ad Coop Committee.  The event helped raise $3,300 for the Chapter's ongoing advertising efforts.  The current campaign includes a customized TV commercial which is airing on two Houston stations.  The TV spot directs Houstonians to the HoustonCreditUnions.org website where they can learn more about credit unions and find a Houston credit union location within a specific zip code.
Since June 2011, the Ad Coop committee has implemented multiple advertising campaigns that were funded by Houston credit unions and business partners.   Brian Ellis, Ad Coop committee member and VP of Marketing and Business Management at InvesTex Credit Union explained, "If not for the Chapter's leadership and supportive credit unions in Houston, our committee would not make a measurable impact at promoting the value of credit union membership to Houstonians.  Thank you to all participants in the poker tournament and supporting organizations.  Collectively, we all are making an impact."
The tournament winners were:
1st Place         Justin League, United Community Credit Union
2nd Place        James Schutz, Onsite Maintenance Inc.
3rd Place         Brandon Ellis, Ellis Media
The Houston Chapter's poker tournament is one of many events Houston area credit unions can collectively help promote the value of credit union membership.  The Houston Chapter of Credit Unions provides a collaborative environment for credit union professionals and volunteers to receive education, leadership development, and grow credit union community influence.  The Houston Chapter is comprised of over 100 credit unions in the Houston metropolitan area.
To learn more about credit unions or to locate one in the Houston area, visit www.HoustonCreditUnions.org.