Houston Chapter of Credit Unions raises over $10,000 for Children's Charities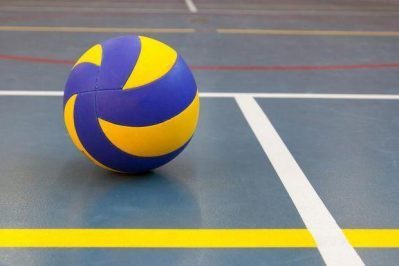 For Immediate Release:
Contact: Malcolm Rene
Board Member, Houston Chapter of Credit Unions
President-CEO, Houston Metropolitan Federal Credit Union
832.426.6801/ mrene@hmefcu.org
Houston Chapter of Credit Unions raises over $10,000 for Children's Charities
Houston, October 31, 2017- The Houston Chapter of Credit Union continues to raise funds for Houston Children's Charities through local tournaments. On Saturday August 19, 2017, over 140 participants made up of credit union staff and families participated in the Chapter's annual Volleyball Tournament at Willowbrook Sportsplex in Houston, TX. The event raised over $10,000 for its ongoing program to enhance the lives of young Houstonians.   Linda Pearsall, Executive Vice President at Energy Capital Credit Union and event organizer said "this was an excellent turnout and the competition was intense while keeping it friendly.  The tournament winners were:
1st Place Investex Credit Union
2nd Place First Community Credit Union
3rd Place JSC Federal Credit Union
The Volleyball Tournament is one of many efforts the Houston Chapter of Credit Union to support the community and enhances the quality of life in the Greater Houston Area.  In recent years the Chapter has raised over $300,000 and donated those proceeds to Children's Charities.  The Houston Chapter of Credit Union provides a collaborative environment for credit union professionals and volunteers to received education, leadership development, and grow credit union community influence. The Houston Chapter is comprised of over 100 credit unions in the Houston metropolitan area.
For additional information about the Houston Chapter of Credit Unions, visit www.HoustonChapter.com. To more about unions or to locate one in the Houston area, visit www. HoustonCreditUnions.org.