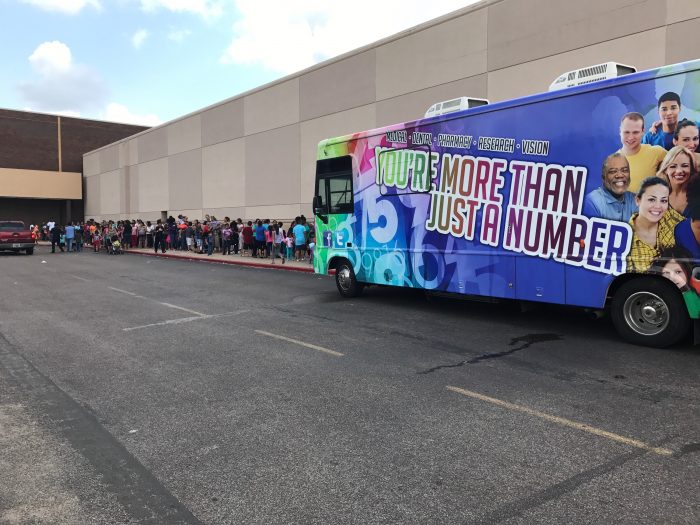 Houston Chapter of Credit Unions Donates More than $180,000 to La Rosa Multicultural Services Over Last Nine Years.
HOUSTON, Texas August 17th, 2017- Not wanting any student to go without the necessary supplies to be successful in the classroom, the Houston Chapter of Credit Unions for the ninth consecutive year has partnered with La Rosa Multicultural Services to donate some 7,000 backpacks and school supplies to socioeconomically disadvantaged families in the Greater Houston area.
The Houston Chapter has donated more than $180,000 to la Rosa Multicultural Services over the last nine years. In addition to backpacks filled with school supplies, families received uniforms and food items at the August 5th, event.
"With the start of the new school year we are glad to be able to contribute to the success of students in the greater Houston area" said Craig Atkinson, President of Houston Highway Credit Union and President of Houston Chapter of Credit Unions. "Houston area credit unions are proud to play a part in helping them achieved their future success."
The Houston Chapter of Credit Unions provides a collaborative environment for credit unions professionals and volunteers to received education, leadership development, and grow credit union community influence. The Houston Chapter is comprised of over 100 credit union in the Houston metropolitan area.
For additional information about the Houston Chapter of Credit Unions, visit www.HoustonChapter.com. To learn more about credit union or to locate on in the Houston area, visit www.houstoncredits.org.
Contact: Malcolm Rene
Board Member, Houston Chapter of Credit Unions
President/CEO, Houston Metropolitan Federal Credit Union
mrene@hmefcu.org
HoustonCreditUnions.org