Houston Chapter of Credit Unions Battles the Fight Against Hunger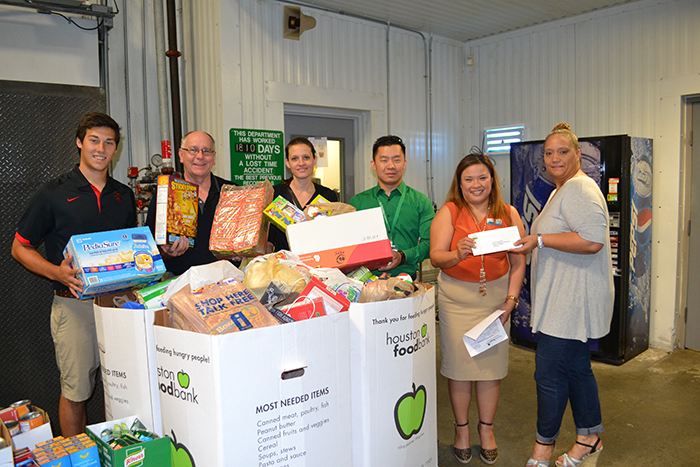 HOUSTON, Texas, September 15, 2014 – Fewer Houstonians will go hungry due to the efforts of local credit unions. The Houston Chapter of Credit Unions Summer Food Drive resulted in a donation of over 1,629 pounds of food for the Houston Food Bank, and added a sizable monetary donation to boot.
The 2014 Summer Food Drive started on June 21 and wrapped up at the Houston Chapter of Credit Unions Business Partner Expo on Tuesday, August 19.
"The Houston Food Bank was shocked at the amount of food we donated," said Teresa Nicola-Briggs, Community Outreach Manager for Houston Highway Credit Union and Chairperson for the drive. "We are delighted to help in the fight against hunger and excited that this food drive was such a great success".
Nicola-Briggs said special thanks are owed to Enterprise Car Sales, who picked up the food from the Expo last Tuesday and delivered it to the food bank.
The Houston Chapter of Credit Unions provides a collaborative environment for credit union professionals and volunteers to receive education, leadership development, and grow credit union community influence. The Houston Chapter is comprised of over 100 credit unions in the Houston metropolitan area.
To learn more about credit unions or to locate one in the Houston area, visit www.HoustonCreditUnions.org.