Houston Chapter Donates to the California Wild Fire Relief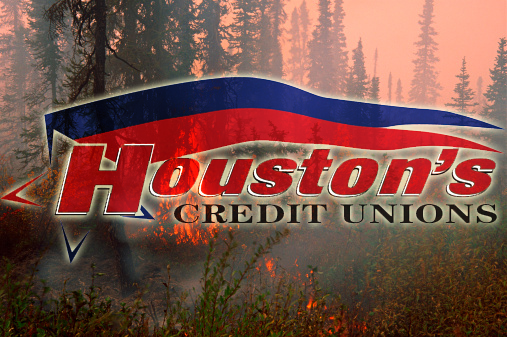 Houston, Texas, September 21, 2015– The Houston Chapter of Credit Unions continues to support their credit union friends affected by tragic events. The Houston Chapter of Credit Union Board of Directors approved a donation in the amount of $2,500 to support the fire relief efforts in California following the devastating fires that have impacted the state over the last couple months. The donation will be distributed directly to the Fire Family Foundation to benefit credit union employees and their families affected by the fires.
Steve Gilman, President of the Houston Chapter and CEO of Members Choice Credit Union states "our hearts go out to the California credit unions, their staff, family members, and the credit union members who have suffered so much from the recent wild fires throughout the state. Helping our credit union brothers and sisters in California is truly people helping people".
The Houston Chapter of Credit Unions provides a collaborative environment for credit union professionals and volunteers to receive education, leadership development, and grow credit union community influence. The Houston Chapter is comprised of over 100 credit unions in the Houston metropolitan area.