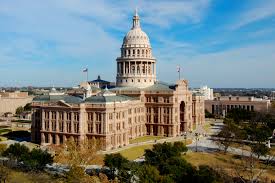 Event details
Tuesday | January 13, 2015
7:00 am
Leaving From: Energy Capital Credit Union | 18540 Northwest Freeway | Houston, TX 77065
The Board of Directors of the Houston Chapter of Credit Unions has scheduled this trip for January 13. This trip will occur the same day as the swearing in of our State Senators & Representatives.
COST:
The cost of the trip is $25 and will include your seat on the bus as well as lunch at the Texas Credit Union Association office.
DEPARTURE LOCATION & TIME:
The bus will depart from Energy Capital Credit Union at 18540 Northwest Freeway, Houston, TX 77065 at 7:00 am and return later that evening.
We will be meeting with Keith Morton, Regional Director for the Region 4 office in Austin, and Harold Feeney, Commissioner of the Texas Credit Union Department prior to heading to the Capitol and meeting with representatives. More details to follow as they are nailed down.