The Houston Chapter of Credit Unions Presents:
Gilianne "Gili" Carter, Executive Director of its political division in Austin, the Texas Credit Union Association.
Join us online for our November Chapter Meeting.
November 17, 2020 @ 5pm
Once you've registered, you'll receive the Zoom link prior to the meeting.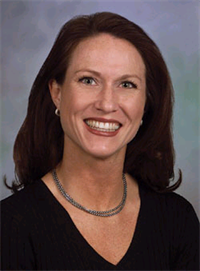 More about our speaker:
Gili Carter joined the Cornerstone Credit Union League in 2019 and currently serves as the Executive Director of the Texas Credit Union Association based out of Austin, TX.
Gili has more than 30 years of government relations experience at federal, state, and local levels and has an extensive knowledge of the legislative process at all levels of government.  She is highly regarded for her in-depth understanding of Texas state government and the Texas Legislature.
In addition, she enjoys strong bipartisan relationships with members of Congress, Executive Branch officials, governors, state legislators, and key staff members throughout all levels of government. In addition, Gili brings campaign and initiative experience with state and local officials, interested community leaders, advocacy organizations, and industry leaders.
Gili Carter is a native Texan and a graduate of Texas Tech University.
For more information contact:
TBA