Event details
Tuesday | March 23, 2021
5:30 pm
Please, join us online for our March Chapter Meeting.
Brook Stone, Director of Culture and Talent Management at Cornerstone, will be speaking about The Future of Work. It's hard to predict but we can utilize resources such as employee survey data and what we've learned to become even better at serving our philosophy of people of helping people.
Tuesday, March 23, 2021 @ 5:30pm
Once you've registered, you'll receive the Zoom link prior to the meeting.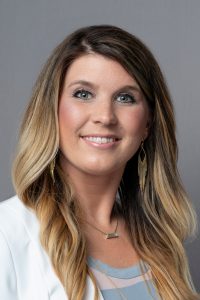 More about our speaker:
Brooke Stone is the culture and talent management director at Cornerstone League. Stone participates in establishing major people-related projects for the company by creating talent management strategies and programs that enhance corporate culture and internal communications. Her passion for people and the credit union industry has propelled her into surrounding communities to teach financial literacy courses, create awareness, and attract new members. She has a strong background in credit union branch operations management. She holds a bachelor's degree in organizational leadership.
We'll send you a link for the Zoom meeting on the day of the event.