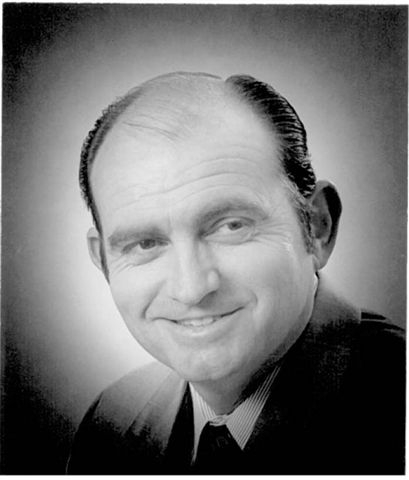 Event details
Tuesday | March 17, 2015
5:30 pm
DoubleTree Hobby Airport 8181 Airport Blvd, Houston, TX 77061
Join us for an important session with Dr. Charles Idol with Asset/Liability Management Consulting & Research. He will be discussing the Interest Rate Outlook and ALM strategies for 2015.
________________________________________
More about the speaker:
Dr. Charles Idol with Asset/Liability Management Consulting & Research
Dr. Idol has been involved in the credit union movement since 1975, serving as a credit union director and providing credit unions and their professional associations with consulting, research, and educational services in the areas of asset/liability management (ALM) and investments. His publications on credit union ALM/investment issues and equity duration (NEV) applications have appeared in Credit Union Executive and Credit Union Management and he has conducted seminars for CUNA, CUES, NCUA, NASCUS, AICPA, state credit union regulatory agencies, and over 30 credit union leagues. Dr. Idol has also written and marketed several ALM software packages, including CuANALYSIS and CuSCAN (both developed in 1984 for credit union regulatory agencies and private share insurance funds), CuALM (developed in 1986 for entities that provide ALM consulting services to credit unions), and ABAJO (developed in 1998 and still used by almost 50 credit unions to produce monthly ALM reports).
From 1983 to 1992, Dr. Idol was SVP/Chief Economist of the Texas Credit Union League and Chief Economist of Southwest Corporate FCU. He started the Texas Credit Union League's ALM Resources in 1986 that currently offers ALM consulting services to over 400 credit unions. He also helped develop and promote Southwest Corporate's Investment Advisory Service in 1988 and he worked extensively with that service for 23 years as a third-party ALM consultant. In the spring of 1995, he served as interim President/CEO of Southwest Corporate and he taught ALM/investment-related sessions at Southwest CUNA Management School for 32 years. He continues to provide ALM consulting services to the Cornerstone Credit Unions League's ALM Resources, regulators, and natural-person credit unions in several states. His ALM consulting specialties include credit union interest rate risk assessment, ALM/investment/liquidity management policy development, strategic planning, merger analysis, credit union special action workout strategies, and ALM/investment education for credit union boards, asset/liability management committees (ALCO), and senior management. He also publishes "Dividend and Loan Pricing Guidelines" on a monthly basis that is widely distributed nationwide to credit unions and credit union regulatory agencies. Semiannually, Dr. Idol produces a CD entitled "Credit Union ALM Trends and Economic/Rate Outlook" that is used for ALCO/board/senior management training on current credit union ALM and national economic issues.
After completing his Ph.D. in finance at the University of Houston, Dr. Idol taught at Idaho State University and was an ISUFCU board member for eight years (chairing the board for three years). He has also taught in the graduate schools of business at both the University of Texas at Arlington and Texas Christian University. His avocation for 33 years was officiating football in Idaho, Texas, and New Mexico. He currently enjoys trout fishing in mountain streams, hiking, and downhill skiing.