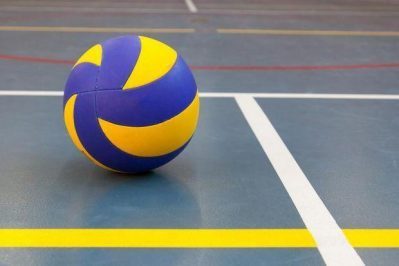 Event details
Saturday | August 18, 2018
9:00 am
Willowbrook Sports Complex
Join us for the 16th Annual Volleyball Tournament benefitting Children's Charities and Disaster Relief.
It's time once again to put on those knee pads and practice your bumps, sets, and spikes!
The 2018 Houston Chapter of Credit Unions Volleyball Tournament is being held at Willowbrook Sports Complex on Saturday, August 18, 2018, from 9:00 a.m. until 2:00 p.m.
This is not a double elimination tournament. Each team will play multiple games throughout the day. Teams can have four to nine players, with no more than six players on the court at any given time. The number of male players on the court at any given time may not exceed the number of female players. Registration fees are $600 per team and includes lunch for each player. Space is limited, so sign up early!
For those who participated in the 2017 event, the rules and format are basically the same. Details regarding any changes will be announced by July 31, 2018. For those who did not participate last year, now is the perfect time to get your team together and experience the fun and friendly competition that the participating credit union teams look forward to every year!
So, how do you register your team? Just mail the registration from with your check made payable to Houston Children's Charities, to Energy Capital Credit Union, Attn:  Linda Pearsall, 18540 Northwest Fwy., Houston, TX  77065. The deadline to register your team is August 3rd, 2018. Registration confirmations, tournament rules, game day schedule, and other pertinent information will be sent the week of August 8th, 2018. *Maximum of two teams per Credit Union.
For additional information, please contact Linda Pearsall at 832-604-2180 or lpearsall@eccu.net(Fax: 832-604-2207)
To register, click here. Deadline to register is August 3, 2018.