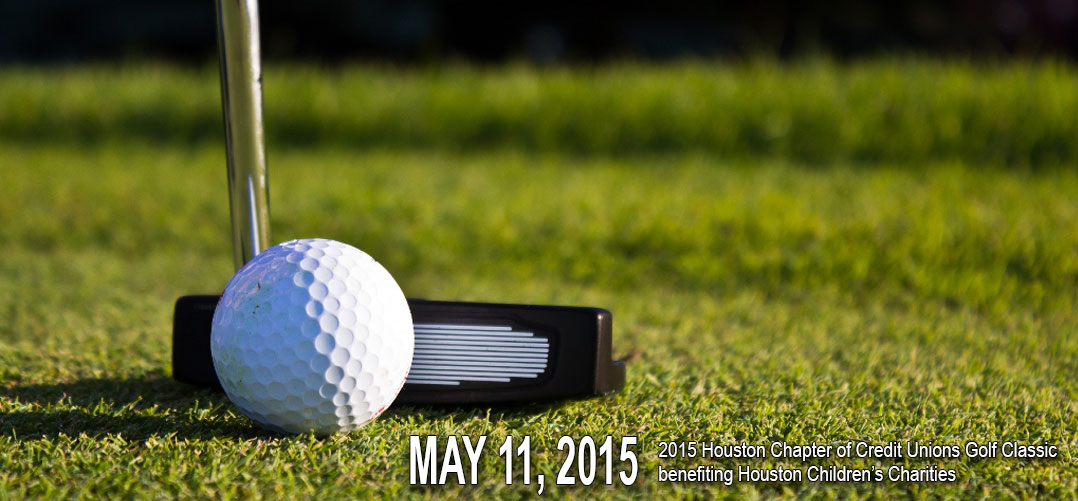 Houston, Texas, May 30, 2014 – The Houston Chapter of Credit Unions continues to raise funds for children's charities. On Monday, May 19th, 2014 forty-six (46) credit unions and business partners participated in the Chapter's annual Golf Tournament at Tour 18 Golf Course in the Houston area. Over one hundred and twenty four (124) people participated in the event, raising $28,500.00 for children's charities. Additionally CO-OP has approved to match tournament funds raised to the amount of $10,000.00 through its Miracle Match Program, bringing the grand total of funds raised to $38,500.00 for children's charities.
Brian Gilbert, President-CEO at Members Trust FCU and event organizer explains that "the Houston Chapter of Credit Unions holds this golf tournament every year to benefit children's charities in the Houston area. As this is very rewarding work, I feel fortunate I was able to play an active role in helping this year. I cannot say enough about the generosity of local area credit unions and their vendors. Watching their eagerness to give back to the local communities we serve made my job simple. I am incredibly proud to be part of the credit union industry."
All participants enjoyed the tournament knowing the funds support children in need. One participant, Brian Ellis, Vice-President at InvesTex CU and HCCU Ad Coop committee member stated "although my golf game isn't where it was when playing in high school golf tournaments, I'm happy to participate in the Chapter's golf event. It's definitely a worthy cause, all had fun, and Mr. Gilbert along with his staff did another outstanding job running the event. Next year, let's build on this success to do even more."
The golf tournament is one of many efforts the Chapter supports the community and enhances the quality of life in the Greater Houston Area. The Houston Chapter of Credit Unions provides a collaborative environment for credit union professionals and volunteers to receive education, leadership development, and grow credit union community influence. The Houston Chapter is comprised of over 100 credit unions in the Houston metropolitan area.
To learn more about credit unions or to locate one in the Houston area, visit www.HoustonCreditUnions.org and "like" us on Facebook.