Event details
Tuesday | June 25, 2019
5:30 pm
Karbach Brewing Company 2032 Karbach Street Houston, TX 77092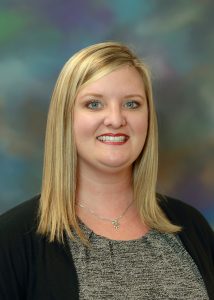 Kati Buchanan is the Engagement Manager for the Cornerstone Credit Union League.  She serves as an in-house Operations and Engagement Consultant for small credit unions with less than $100 million in assets and helps provide development and educational opportunities for Credit Unions less than $50 million in assets. In addition, Kati manages several dues related programs and initiatives such as the Cornerstone Leadership Academy, Collaboration Program, Strategic Assessment Initiative, and the Young Professionals Program.
Kati earned her Bachelor's in Business Administration from Northwood University. She is also a graduate of the Southeast CUNA Management School in Georgia. Prior to the League, Kati worked at a small credit union in Louisiana as the VP of Operations– and served on the Louisiana Credit Union League's Young Professionals Network Steering Committee. Kati has served in several different capacities within the financial industry for the last 18 years.
Register today! We look forward to seeing you!
Business Expo
Mark your calendars for the upcoming Business Expo
August 21st at Minute Maid Park
Click here for more details.