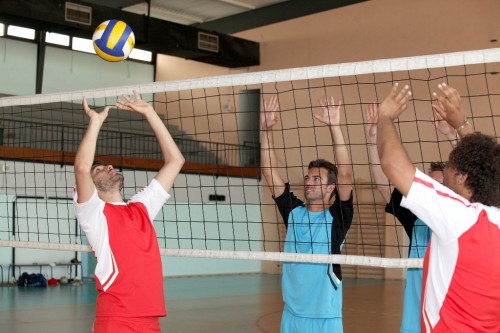 Event details
Saturday | August 9, 2014
9:00 am
Willowbrook Sports Complex | 12539 Perry Rd. | Houston, TX 77070
(281) 754-1014
Download the registration form here.
It's time once again to put on those knee pads and practice your bumps, sets, and spikes!
This is not a double elimination tournament. Each team will play multiple games throughout the day. Teams can have four to nine players, with no more than six players on the court at any given time. The number of male players on the court at any given time may not exceed the number of female players. Registration fees are based on Credit Union asset size and include lunch for each player. Space is limited, so sign up early!
Details regarding any changes will be announced by August 10th. For those who did not participate last year, now is the perfect time to get your team together and experience the fun and friendly competition that the participating credit union teams look forward to every year!
So, how do you register your team?
Just mail the registration form with your check, made payable to the Houston Chapter of Credit Unions, to:
Member Choice Credit Union
Attn: Rob Bouvier
14960 Park Row Blvd.
Houston, TX 77084.
The deadline to register your team is August 6, 2014. Registration confirmations, tournament rules, game day schedule, and other pertinent information will be sent the week of August 6, 2014.
**Maximum of two teams per Credit Union
**Additional meal tickets can be purchased for family and friends
For additional information, please contact Rob Bouvier at (281) 754-1014 or RBouvier@mccu.com (fax: 281-754-5014)
---
Great news! The Chapter's application for a match by CO-OP Financial Services Miracle Match was APPROVED! So they will match the total amount raised from this event up to $10,000. Let's make this fundraiser a success!